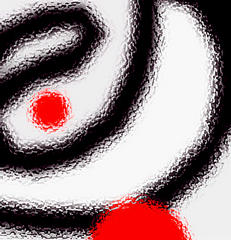 TANGERINE DREAM FAN MEET - CARDIFF 2007
CARDIFF FAN MEET Saturday 21st July 2007 (updated fan list & info)

Hello fellow Dreamers.... .

We are currently planning & organising a large Fan Meet
to take place in Cardiff Wales on saturday 21st July. Those of you
who have attended these events in the past (or even just met up with
other like minded folk pre or post gigs) will know that it is a relaxing
environment and a great way to spend time talking everything about
everyones favourite band and music in general.

A special webpage is now active for the event so come join up
today!

Wales's very own biggest fan Colin who knows all the very best pubs
restaurants and great spots in the area will be our guide for the day
as well as being able to give all the best travel and accomodation
advice. (buy him a pint and he might even tell you the story of him
and Edgar's towel!!)

This promises to be a truely great and historic event and we would
like to invite each and every fan, wherever you are, to what we
know will be an amazing day.

If you would like to add your name to our list or check out the event
click the Event link below. Here you'll also find any regular updates
on the days event plans and any special happenings as they progress.... .

Keeping the Dream alive......

Chris Newman (janus)
____________ _________ _________ __


Alipaul-Darren
Batman-Theo( Greece)
BM- Jon
Billy the fish- Stephen
Chris Owen
Dolphin Dance - Carmen
Desert Voyager -Jason
Endorphin - Steve
Epsilon -Colin & Julie
Graham Coutts
Hobo - Mick
Hyperboreauk- Gary
Janus- Chris
Redziller -Peter
Timer - Tim
Wayfarer-Richard
24db - Andy


JOIN IN THE GREAT DAY......
Come and join us for this fantastic event....to add your name just email your name to me via one of the email links below
Welcome to the TD FANS SPECIAL EVENTS website
CURRENTLY UNDER (RE)CONSTRUCTION
LATEST NEWS
LATEST UPDATE
JANUARY 14th 2006: Janus attended the London launch of Jerome Froese's new solo album NEPTUNES who gave a truely amazing live performance of this work. The special and intimate event at the Water Rats Theatre and Jerome's artistry will be long remembered by those who were lucky enough to be there. Jerome, long standing member of legendary synth pionners Tangerine Dream,and now an illuminating light in his own right can be checked out at : www.jeromefroese.com (see gallery for special photo of Jerome & Janus from saturdays event)
MAY 2005: A new book published by MTV/VH1 entitled : ALIEN ROCK:The Rock 'n' Roll Extraterrestrial Connection, by Michael Luckman and released this coming July includes a section on Janus in addition to artsits ranging from Elvis Presley to the Foo Fighters.
JUNE 11th 2005: Janus joined in the 30th anniversary celebrations in London of electronic music's legendary pioneers Tangerine Dream performing "Phaedra 2005" live at the Shepherds Bush Empire. Pre concert Janus took the opportunity for a brief chat with former Tangerine Dream member and music supremo Steve Jolliffe an established solo recording artist in his own right.(photos uploaded in "gallery" shortly..)
* * * * * * * * * * * * * * * * * * * * * * * * * * * * * * * * * * * * *
Update July 2004: Janus and his production team are currently putting the finishing touches to the long awaited for box set colletion of his works. These will inlude his classic UFO album projects in addition to special remastered editions of his 1980's "Kingdoms" and "Pathways Passages & Beginings" albums.Included will be a very special bonus disk (DVD)of never before seen live footage and interviews.Watch this space!!!!!

Our thoughts and prayers go out to the wife and family of Graham Birdsall at UFO magazine. Graham was a key player in ufology and helped greatly in putting Janus' musical works and ideas on the map. He will be sadly missed by all. Bon voyage Graham, may you at last find the answers to what you strove so hard to seek in life.
Feb 2003 Following a "cosmic" telephone call from the legendary psychic and spoon bender Uri Geller discussing Janus' Roswell album and UFO related projects. Following the conversation Janus read Uri's psychic thriller Ella (the film of which will hopefully hit the big screen in the near future) and inspired by this Janus has produced a formative filmscore. We highly recommend the book a fantastic read.
TO ADD YOUR NAME TO CARDIFF 2007 JUST EMAIL YOUR NAME BELOW:
E-MAIL TO ADD YOUR NAME TO THE EVENT
For travel and local Cardiff/Wales information on the event please email Colin below: Cardiff information